"Artwork - Bid Now!"
Proceeds benefit artists through scholarships from the
Profant Foundation For The Arts.
2007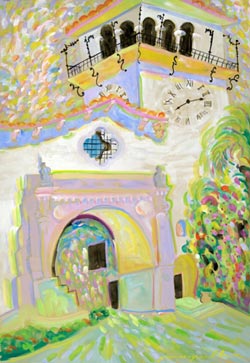 James-Paul Brown is world-renowned for his paintings of Hollywood celebrities, famed athletes, and world leaders. In the past 3 years he has generously donated several paintings in support of developing artists of all ages.
The Courthouse is the first in a collection featuring Santa Barbara landmarks.
Silent Auction
Minimum bid $3500. For closing date and
invitation to special dinner party for collectors
call (805) 682-8184 or submit your contact info at http://profant.org/donations/index.htm
2006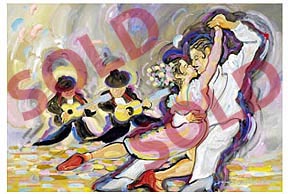 James-Paul Brown is "world-renowned for his paintings of Hollywood celebrities, famed athletes, and world leaders, …" from James-Paul Brown.com

4 Paintings were featured at some of our favorite Santa Barbara restaurants

Bouchon - 9 West Victoria Street - 730-1160
Restaurant Nu - 1129 State Street - 965-1500
Cafe Buenos Aires - 1316 State Street 963-0242
Tsunami - 1014 Coast Village Road - 969-7565