FIESTA FINALE 2001, Sunday, August 5th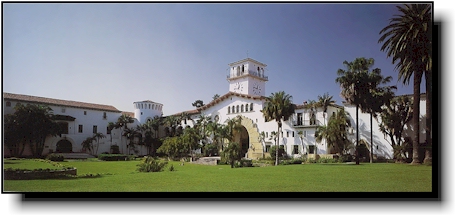 The Honorary Event Committee
Molly Babery, Larry Crandell, David Edelman, Beverly Jackson, Tom Parker and Adele Wilkie, advisor and true Fiesta legend, cordially invite you to a


Gala Fiesta Party
at the Courthouse,
Sunday August 5, 2001, 6pm

Fiesta & elegant attire encouraged!
5:45 greeting & photos -
Grand Archway

6 pm - Honorary Host Paul Mills & Foundation Advisor Andora Hodgin

... welcome you to the Mural Room and Loggia for cocktails and exhibit/sale of artwork by...

Elaine Abercrombie, Beth Amine, Joseph Bottoms Gallery, Joanne Calitri, Dorothy Churchill-Johnson, Danyel Dean, Gabriele de Ginant, Larry Iwerks, Patti Jacquemain, Gary Lawe, Anne Luther, Karen McGaw, Cathy Quiel, Tana Sommer, B.J.Stapen, Judi Weisbart.
7 pm - Dinner, dancing & romancing; auction by Larry Crandell

8 pm - Reserved seating for Performance - MC Erin Graffy de Garcia
State street Ballet's Bolero, Nancy Colahan & John Pennington, a living Flamenco painting, Francisco Martinez Dancetheatre, Luis Moreno & Elizabeth Hvolboll.

and the Santa Barbara Song Search Winners

Event Committee - Co-Chaired by Faye Eson & Sheryl D. Pike

Elaine Abercrombie, Genoveva Ayala, Debbie Barber, Robert & Barbara Backlund, Steve & Ingrid Boehm, Barbara Burger, Dr. Mary Collier, Sue Devine, Faye Eson, Luis Gallardo, Michele & Rain Jackman, George & Mary Kallusky, Dana Longo, Marianna Mashek, Laura Murdock, Terri New, Carl Pike, Alex Ramirez, Tamara Riley, Annya Ritchie, Julie Rodriguez, Philip & Vicky Wetzell, Dr. Al & Marilee Zdenek.
Courthouse Concurrent Family Events
Children's Fiesta Party 6-8 pm
Co-Chairs Scott & Lisa Burns - Garden

Free with reservation. (805) 682-8184
Enjoy lively activities including a Pinata, lessons in the Dances of Early California, Jr. Spirit of Fiesta, crafts, Kids Draw Architecture, etc.
Free Art & Architecture Exhibit 6-8pm
Featured are photos and drawings of the Courthouse, Lobero Theatre, and El paseo, and a collection of vintage Fiesta posters.
Free Finale Performance 8pm, Sunken Garden
A showcase of ballet, modern and flamenco dance, Latin music, and operatic arias, by some of Sanata Barbara's favorite performing artists.
These events are made possible by:
The Hutton Foundation, The Ann Jackson Family Foundation, COX Communications, Santa Barbara County Arts Commission, Several Business Partners, Old Spanish Days, Santa Barbara Independent, K - LITE 101.7 and Friends of the Foundation.