Joyce Cooper to Co-chair
Fiesta Finale Fan Project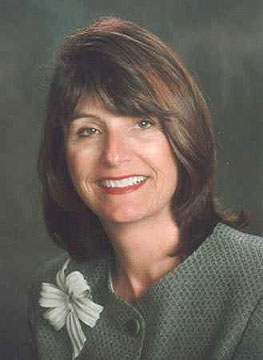 Joyce Cooper has been chosen to co-chair the
Profant Foundation for the Arts Fan Project

The Fan project brings the talent of significant artists forward with the fan being the canvass for their creativity. These fans will be auctioned off beginning with a showing at Saks Fifth Avenue the evening of July 27th, continuing throughout Fiesta and concluding with silent bidding at the Fiesta Finale held in the Courthouse on Sunday, August 8th.

Ms. Cooper first became involved with the Fan Project as an artist last year completing a painting and 2 fans for auction She also linked this project with a drug rehabilitation project in Madrid that also used painted fans to raise funds for their work. Many of the Spanish fans were auctioned off alongside local artists' fans and the proceeds from them were shared between the Profant Foundation and Proyecto Hombre.

When asked what caused her to go from participant in the arts scholarship fund raising effort to Co-Chair in one year, she said, "This is the classiest and most fun event I have ever attended during Fiesta and reminds me of the Fiestas of 30 years ago when I first came to Santa Barbara! That, coupled with the fact that the support of artists of all types is so critical in these times, made me want to work to ensure that it continues and grows!"

Ms. Cooper is a Certified Interior Designer and has been the head designer for CALM Showcase Houses as well as a featured designer in several. She has also served on the board of the Stanford Alumni Association, as President of the Santa Barbara City Center of the International Interior Design Association.